Proposals are always beautiful and exciting moments, and we're obsessed with seeing them all, from the elaborately planned to the sweet and spontaneous.
What we don't get to see often, however, are women proposing to men. It's 2019 and while we've come a long way in getting over gendered roles, we've for some reason stuck hard and firm with this tradition. It is a wonderful tradition, don't get us wrong, but we wouldn't mind seeing it switched up just a little.
We've searched through reddit to find stories of women proposing, and found some of our favourites. Take a look at these proposals and don't be afraid to get inspired.
1. The Failed Secret
"I had planned out this big elaborate scene and was going to drop on one knee in St Augustine. I ended up cracking beforehand and told him two weeks before my planned trip because he knew I was keeping a secret from him (I apparently suck at keeping secrets).
He cried and it made me love him so much more. I never realised that I could have that kind of emotional impact on someone.
He had told me he wanted to marry me months before, but I knew I wasn't ready, as I had just gotten divorced when I first met him. He told me that when I was ready, I would have to ask him. I was ready, so I asked."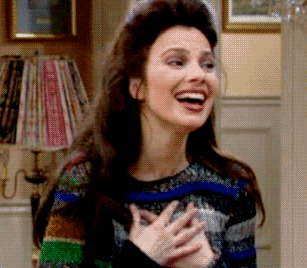 2. The Railway Ultimatum
"My dad is a railway worker, and my mum proposed to him by saying, 'If you marry me, I can go anywhere on the tube for 50p, and if you don't, I'll tell everyone you're a tight bastard.' They've been together for 30 years now."
3. A PowerPoint Proposal
"My best friend proposed to her then-boyfriend with a PowerPoint presentation of why they should get married. She even gave him a ring. It was very much in character for her."
4. The Blanket Fort
"During a stressful couple of months, I came home one night and all I could do was lie on the floor and cry. My long-term then-boyfriend found me on the floors, and tried to ask me what I needed. Eventually he said, 'What if I build a blanket fort for you?'
He built me a great fort with blankets and we lay in there until I calmed down. I thought to myself, 'Someone who builds me a blanket fort when I'm stressed is someone I want to hang on to.' So I asked him to marry me.
He didn't want to miss out though, so a few weeks later he arranged a more traditional proposal.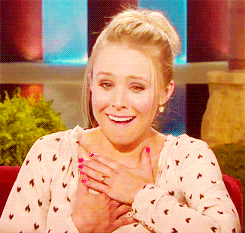 5. WWII Interference
"I knew it had to be me to bring up marriage because at the beginning of our relationship I had stated that I didn't like the idea of it, so I had to share that I no longer felt that way.
After thinking about the 'right way' to do it, I just couldn't hold it in anymore. I walked into the living room while he was watching a WWII documentary and said, 'I want to marry you. How do you feel about that?' He absolutely agreed, and while we were celebrating and crying, the Nazis in the documentary were getting rowdy, and he shouted at the screen, 'Come on Nazis! We're trying to have a moment here!'
The next day I went out and bought an engagement ring."
6. Short and Sweet
"We were laying in bed looking at our phones when I absentmindedly said, 'You should marry me,' to which he replied 'Okay'. I asked if he was serious and he spent 20 minutes reassuring me that he was. we picked our rings that night and ordered them."
7. The Hot Tub Proposal
"My wife proposed to me while we were on a weekend getaway that she had planned. We were soaking in a hot tub, drinking Jamaican shandies when one thing led to another and she popped the question. I hesitated, so she held my head underwater until I said yes. We're now celebrating our 19th anniversary."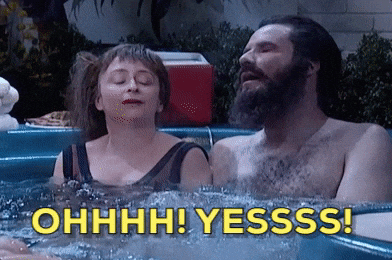 Cover photo by: @juliagreenphotography